The International Youth Forum (Hereinafter: "IYF") is an annual grand gathering of youth which was initiated by UNESCO and the Chinese National Commission for UNESCO since 2017. The third International Youth Forum (Hereinafter: "IYF3") was organized as a follow-up to and building on the successes of the first two IYFs held in Changsha and Quanzhou in April 2017, and in Changsha and Nanjing in May 2018. The World Federation of UNESCO Clubs, Centres and Associations (Hereinafter: "WFUCA") co-organized the third forum in 2019.
The IYF3 on Creativity and Heritage along the Silk Roads was held in again in two cities, namely Changsha and Nanjing, from 31 March to 5 April 2019, focusing on the theme of "Youth Creativity and innovation in the age of Media Arts". The forum gathered 125 young women and men aged between 18 to 30 from 85 countries along the Silk Roads and beyond. Over 60 participants came from countries along the terrestrial and maritime Silk Roads in Arab States, Asia and the Pacific, Latin America and the Caribbean and Europe. In line with UNESCO's Global Priority for Africa, the number of participants from African countries was doubled to 20. Meanwhile, a further 40 participants came from the host country, China.
Throughout the IYF3, participants gained first-hand experience and knowledge through a series of discussions, field visits and interactions with professionals, entrepreneurs, government officials as well as youth leaders. Furthermore, they discussed how creativity and heritage drives inclusive, sustainable and meaningful development. IYF3 also enabled young participants to contribute their own wisdom to realising SDGs, particularly though emphasis on power of culture, heritage and literature.
1. The Opening Ceremony and Creative Pyrotechnical Lighting Show
Mr Hu Henghua, Member of the Standing Committee of the CPC Hunan Provincial Committee, Secretary-General of the CPC Changsha Municipal Committee gave an opening remark at the forum.
Ms Marielza Oliveira, Representative and Director of the UNESCO Beijing Cluster Office; Mr Qin Changwei, Secretary-General of the National Commission of China for UNESCO; Ms Kristeena Monteith, Young Leader for the SDGs gave their speech respectively.
2. High-Level Forum on the theme of "Youth Creativity and Innovation in the Age of Media Arts"
The Forum brought together senior officials from UNESCO as well as representatives of city managers or focal points within the UNESCO Creative Cities Network (UCCN) to showcase the latest development of Creative Cities. Interactive dialogues were carried out between experts and participants focusing on roles that youth could play in achieving sustainable development through the emphasis on creativity as an engine of innovation and technological change.
Mr Qu Xing, Deputy Director-General of UNESCO, sent a video message to this forum.
The participants below attended the High-Level Forum and shared their opinion on this topic.
Mr Zhang Yanbin, Director of Social Development Bureau, Publicity Department of the CPC Central Committee;
Mr Ou Xiaoli, Director of Social Development Bureau, National Development and Reform Commission;
Ms Marielza Oliveira, Representative and Director of the UNESCO Beijing Cluster Office;
Mr Gao Shan, Member of Standing Committee of CPC Changsha Committee, Director-General of Changsha Publicity Department;
Mr Marcel Gibóda, Deputy Mayor of Kosice, Slovakia;
Ms Denise Bax, Chief of the Cultural Policies and Development Entity;
Ms Sharon Petti, Filmmaker and Co-owner My One;
Mr Jia Linyuan, Director of Public Affairs at ByteDance.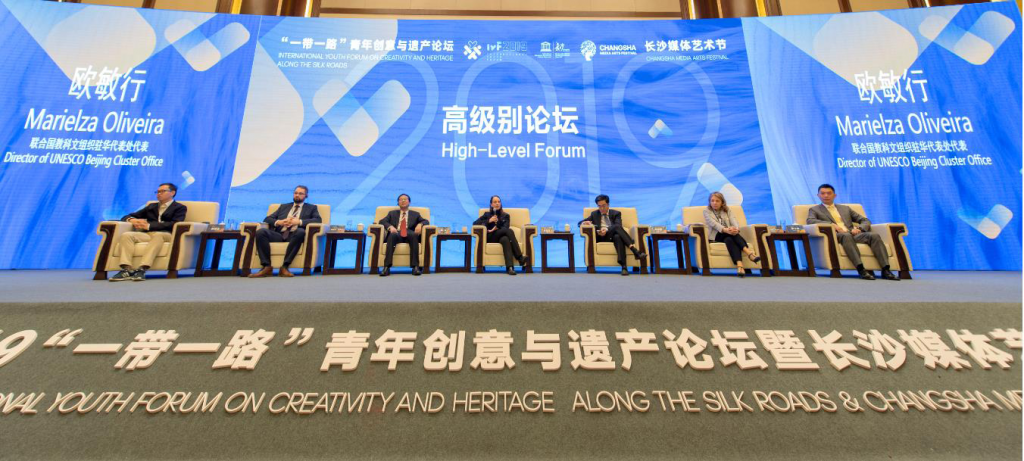 3. Youth Panel Discussion: Protecting Heritage and Fostering Creativity: the role of Culture in achieving the Sustainable Development Goals
4. Discussion and draft of the "Changsha Initiative"
The participants collectively drafted the "Changsha Initiative" in which they have reaffirmed themselves as a positive and constructive force in achieving Sustainable Development Goals and highlighted ten concrete recommendations for actions in three consensus areas. As an action-oriented outcome document of IYF3, Changsha Initiative was officially adopted by the forum and published by UNESCO.
5. Concluding Session of International Youth Forum
Multi-media assisted interactive sessions between moderator and youth participants. During this activity, IYF3 participants had the opportunity to share their opinions about their experiences during the past week. The objective is for this activity to be fast, fun, and spontaneous.
6. Closing Ceremony
Performance
Remarks by Ms Marielza Oliveiria,  Director of  UNESCO Cluster Office in Beijing
Remarks by Mr Yubiao Shen, Representative of Chinese National Commission for UNESCO
Remarks by Mr Dhirendra Bhatnagar, President of WFUCA
Remarks by Representative of Nanjing municipal government; announcement of the closing of IYF3
Side events during the third International Youth Forum
1. Discussion with WFUCA's representatives
WFUCA sent its delegation to participate in the International Youth Forum and had an in-depth discussion with the IYF3 participants. During the session, WFUCA's representatives introduced the history of UNESCO and its mandate; the UNESCO Clubs movements all over the world; and how young people can participate in the UNESCO Clubs movements, including how to initiate a UNESCO Club in their country. Many youths expressed their enthusiasm for participating in UNESCO Clubs activities.
WFUCA's representatives including:
Mr Dhirendra Bhatnagar, President;
Mr Mustapha Badreddine, Vice-President;
Mr Enrique Renteria Castro, Vice-President;
Mr Noboru Noguchi, Senior Advisor;
Mr Liangeng Dong, Executive Director of the Secretariat.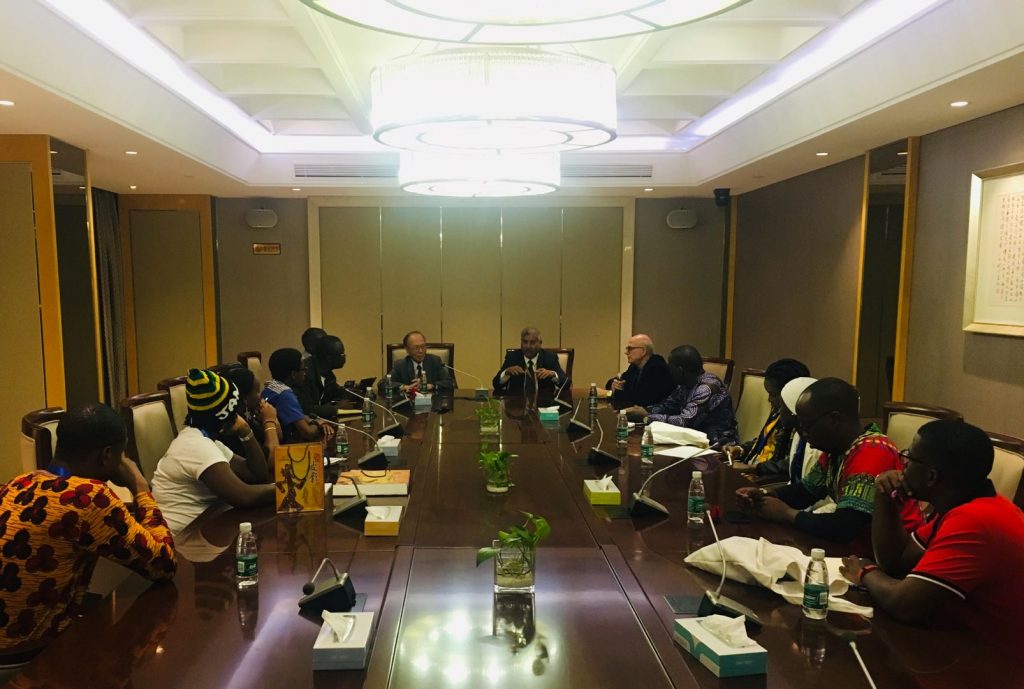 2. Creative Workshop
This workshop introduced the Changsha Residency Programme to all IYF3 participants and provided an opportunity for them to communicate directly with artists, entrepreneurs and participants.
Speakers:
Mr NUNO FILIPE MAGALHÃES SANTOS, media artist from Braga
Mr LIM YONGHYUN, media artist from Gwangju
Ms ODIN-ADI SHADMI, media artist from Tel-aviv
Mr Boris Vaitovič, media artist from Košice
Mr Wan Wenqi, media artist from York
Seven Changsha Residency Programme participants to share their art proposals
3. Opening Ceremony of Caribbean Film Festival
The Caribbean Film Festival was an opportunity to foster greater understanding among the peoples of the Caribbean and IYF3 participants and to promote Caribbean cultural & creative industries.
Documentary entitled "Finding Samuel Lowe From Harlem to China" was screened at the opening ceremony.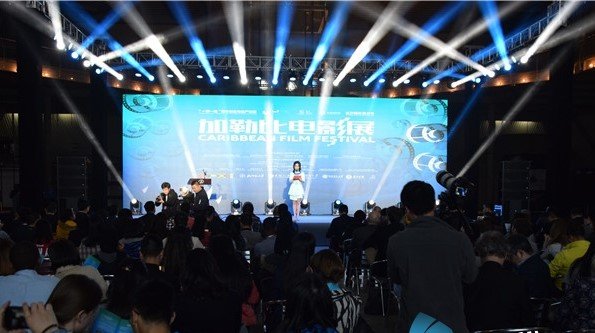 1) Traditional Pottery Making Practices
Pottery making, as an intangible cultural heritage, involves the production of hand-made clay vessels and other objects, involving knowledge connected with the preparation of materials, the use of tools, design and decoration skills, and the firing of products. Participants were introduced to traditional production techniques and have an opportunity for some hands-on excercises.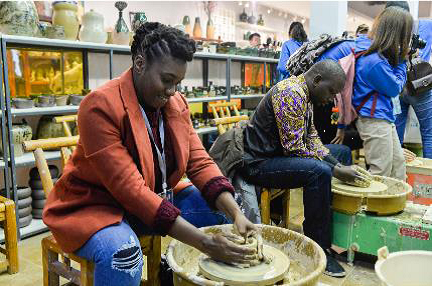 2) Visit to National Centre of Book Repair in Nanjing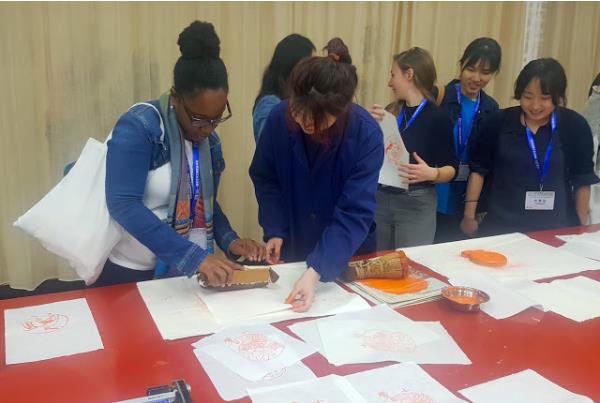 Participants visited the National Centre of Book Repair and interacted with "Book Doctors" who have thorough knowledge of the different types of paper used in ancient books and understand the art of making ancient books. During these interactive sessions, participants learned the traditional book making techniques and have an opportunity to try it by themselves.
3) Visit to Nanjing Imperial Weaving Museum
The Nanjing Yunjin Brocade weaving skill was inscribed in 2009 on UNESCO's Representative List of the Intangible Cultural Heritage of Humanity. Participants learned the techniques applied through ancient wooden looms to make brocade, and experience the intangible heritage in person on a loom model.